November 03, 2022
Guest Recipe - Peters Yard | Rye Bread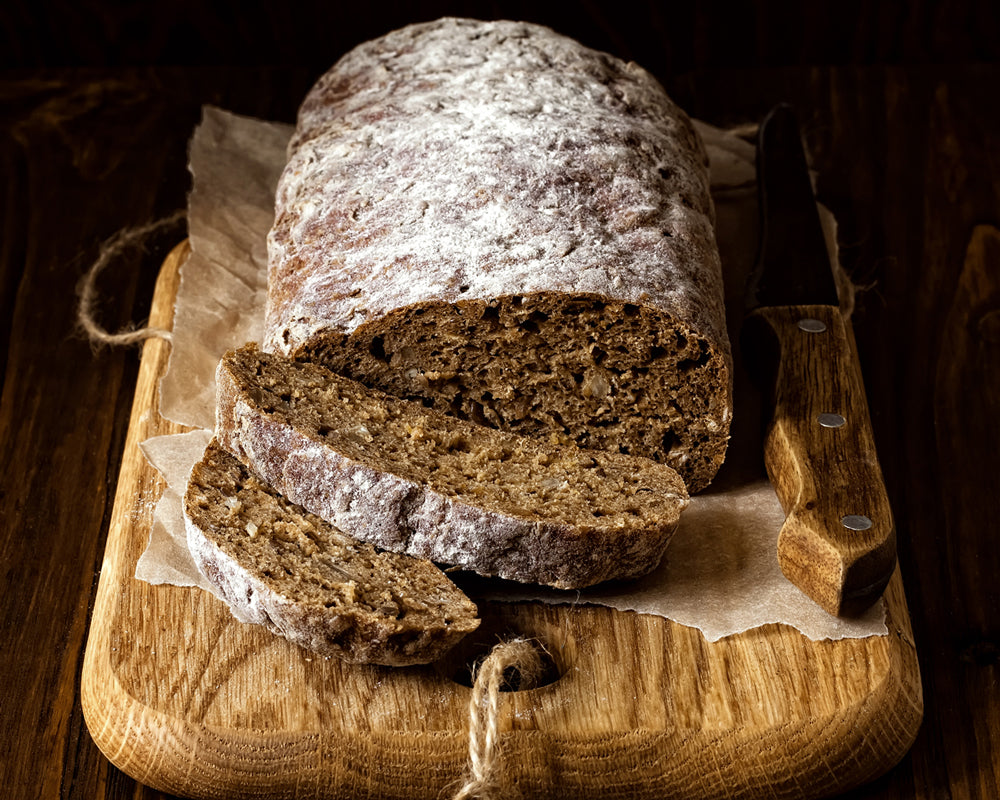 A classic throughout Scandinavia, this rye bread recipe is spiced with fennel and caraway seeds and uses some white flour as well so it's not too heavy. Slice and use it to make traditional Scandi open-faced sandwiches, or 'smörrebröd'.
YOU WILL NEED: Makes 1 loaf
40g fresh yeast

2 tsp honey

200g strong white bread flour, sifted, plus a little extra

350g rye flour, sifted

2 tbsp rye flakes

1 tbsp fennel seeds

1 tbsp caraway seeds

2 tbsp rapeseed or olive oil, plus a little extra
METHOD:
Warm 400ml of water to blood temperature, about 37 C/ 99 F. In a small bowl, mix the yeast and honey together until the yeast breaks down to liquid consistency. Adding a little of the warm water will help.
Place the flours in a large bowl together along with 1 tsp salt. Add the rye flakes and seeds and make a well in the middle. Pour in the warm water, yeast and oil. Mix with a wooden spoon to form a soft dough. Tip onto a lightly floured work surface and knead for 10 mins.
Place in a clean, lightly oiled bowl, cover with a tea towel and leave in a warmish place until the dough has doubled in size, about 1 hour.
Preheat the oven to 200C/400F/Gas Mark 6. Place the dough on the work surface and knead briefly for about 1 min, to knock back any pockets of air. Form into an oval-shaped loaf and place on a lightly oiled baking tray. Cover and leave to prove for about 30 mins.
Lightly dust with a little extra flour and bake for 45-50 mins until golden and hollow-sounding when the base is tapped. Transfer to a wire rack to cool completely.