November 03, 2022
Rice, Maize and Chia Seed Scones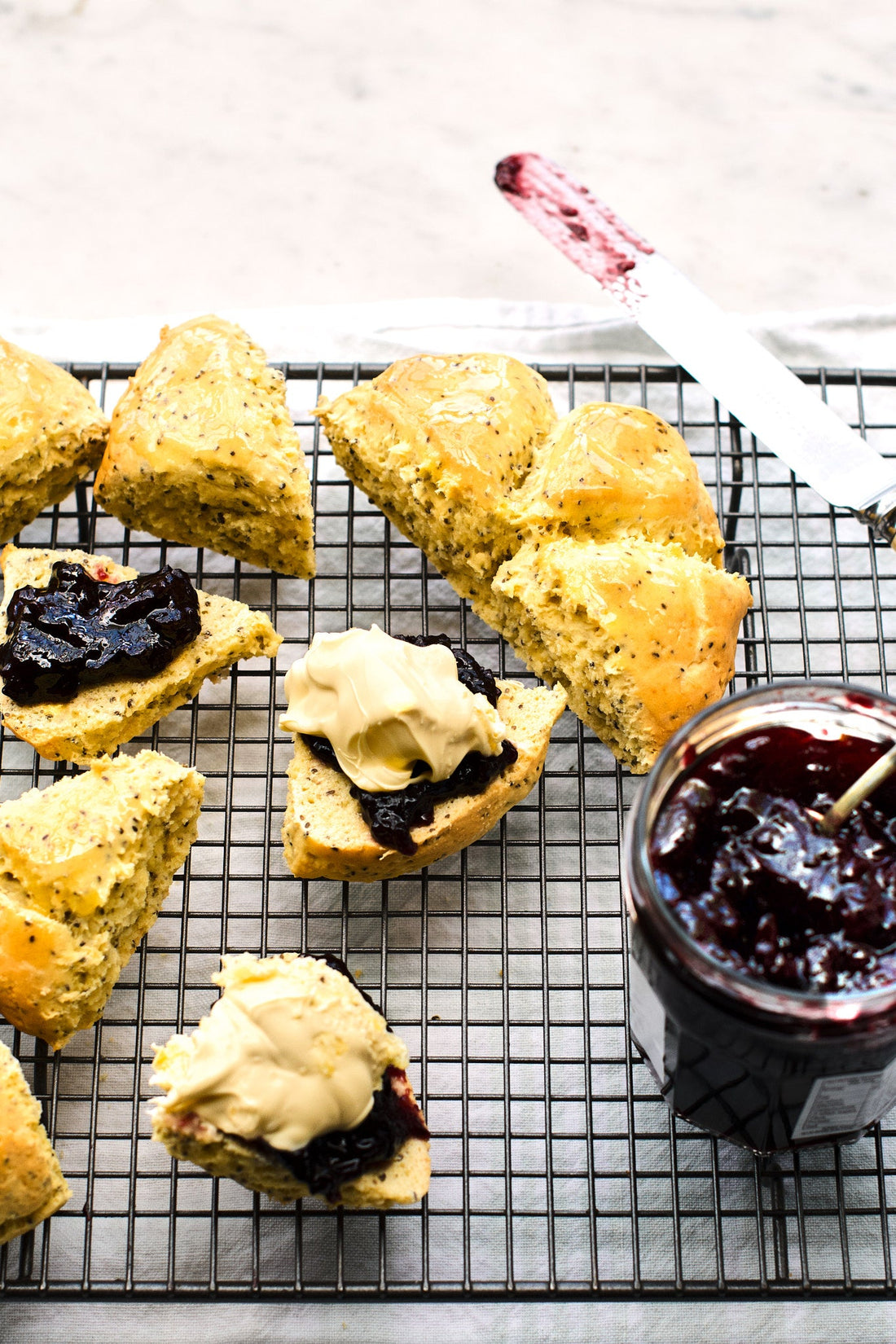 Makes 12 triangular scones.
NB The mixture will be sticky, just keep patting it into place.
Ingredients
2 tbsp chia seeds

2 medium eggs

8 tbsp milk

120g white rice flour

80g maize flour (not maize starch)

60g tapioca starch

40g potato starch

3 level tsp GF baking powder

1 tsp guar gum

2 tbsp caster sugar

70g cold, cubed butter, unsalted

2 pinches of salt
Method
Pre-heat a fan oven to 180℃, and line a 32x32 cm baking sheet with buttered baking parchment.
Put the chia seeds and milk and eggs into a bowl and beat with an electric whisk until gel starts to form.
Weigh the dry ingredients into another bowl and dry whisk together if making by hand, or use a food processor and pulse thoroughly.
Either rub the butter into the mix with your fingertips, or blend together in a food processor.
Whisk the eggs, milk and chia again to disperse any clumps, and add it the dry mix with a silicone spatula to form a stiff paste, or add it to the food processor and pulse again.
Divide the mixture in half – roughly 310g each – and shape by hand into round flat discs 13cm diameter and 15-20cm deep on the prepared parchment.
Brush the tops with milk for a golden finish to the baked scones.
Cut each round in half, then cut each half into 3, slightly dragging the triangles a little apart with the knife – this helps the scones to rise and separate while baking.
Bake for 20 minutes in the centre of the oven until risen and golden.
Remove to a wire rack to cool, serve with jam and cream.